ART that shares a story with whimsy + color.
Erin is a painter living and working in the far Northwest corner of the continental United States. She is inspired by old barns, open fields and the light that begins and ends each day. Erin says that her best work comes in hurried dreams – a little like a rushed conversation with the universe. What spills out is whimsical. Abstract. Colorful. It is poetry and motion and shapes. Erin's work is available to ship all over the world.
Peach B.
Sweet little painting to brighten up a dark spot. As described, packaged beautifully.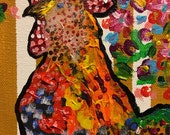 Rebekah
This print arrived very quickly. I have it hanging in my baby's nursery right now with her birth year on it. Love, love, love it.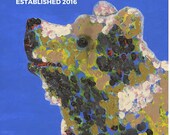 Jean
What an absolutely fun original colorful painting. It has already been proudly placed on my wall of chicken paintings. A terrific artist! Thank you so much.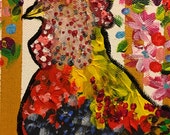 Susan W
Love this adorable little painting!! It's a wonderful little bolt of color in a room of mostly muted colors. I'll add a picture soon.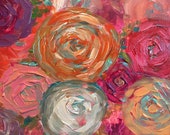 Latest Blog Posts
---
It appears that Benjamin Franklin was wrong. He once said that, "nothing can be said to be certain, except death and taxes." Well...life amidst the coronavirus pandemic has proved that...
We live in unprecedented times. As news around Coronavirus swirls endlessly, we are met with uncertainty but also resilience. In Washington state where I live, schools are shut down for...